Goodness me how many more of these storms are we to experience in one month! Ready for Spring now 🙂 anyday thank you kindly. With Spring just around the corner (yip I trust you mother nature) there is lots of work to be done at The Fairy Glen. We are mainly excited about finishing off the new Infra red sauna with its amazing health benefits including;
improved circulation
improved brain function
fatigue reduction
injury healing
pain relief
detoxification
weight loss
stress relief
better immunity
anti aging effect
skin purification
pain relief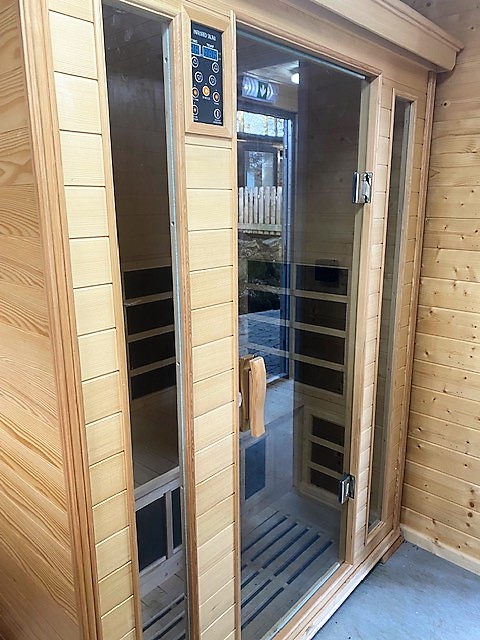 The sauna will suit 2-3 persons suitable for adults only and will be part of a new wellness package. It will be situated inside a cabin which will include changing area, a hot / cold shower and cold water plunge bath. Bathrobes and slippers will be included in your wellness package.
We are also excited to be currently working on our new inside BBQ hut which will accommodate families and groups or even couples and friends who wish to BBQ at any time but essentially when the weather takes a turn for the worse. Take a few games in for the kids to entertain while you chill, cook and have a bit of craic without having to make alternative plans when it rains.
These are just a few of our current projects but knowing us there will be more and as long as we keep welcoming guests we will work hard to create new exciting developments and lasting memories from our wee part of the North Coast.
Best wishes,
The Fairy Glen