A magical self catering glamping site with optional private hot tubs, right here in the Northcoast of Ireland. Situated within the spectacular Sperrin mountain area, just outside Garvagh.
A few miles from this busy farming town lies a little bit of serenity with the flowing brook, mini Fairy Forest, green fields and 3 individual unique cabins with all the necessities for a comfortable, relaxing break.
Suitable for both mini or long break, for both families, couples, friends or groups where you can easily explore the fantastic sites, beaches, forests, and landscapes around the Northcoast of Ireland only a short drive away.
Two miles from the Fairy Glen is Garvagh Forest with its new bike trails, paths for walking and cycling and the amazing wild flowers to see during Spring and Summer.
For families and groups the Fairy Glen offers a little bit of adventure for your little explorers with the climbing frame and swings, zip line, 2 storey tree house, BBQ hut, mini forest, chickens, walk/cycle trail and lots of space to run around with the knowledge they are safe from traffic, roads and lots of people. We also have a small communal kitchen containing a cooker / oven for you to prepare and provide a cook family meal should you not wish to venture too far.
For the total glamping experience in the evening under the colourful fairy lights in the fairy forest you can burn marshmallows over the communal fire pit or even have a BBQ with our communal picnic table and seating area. Please note the wood is provided but the charcoal is not – so please bring you own or buy in the local town just 5 minutes drive away.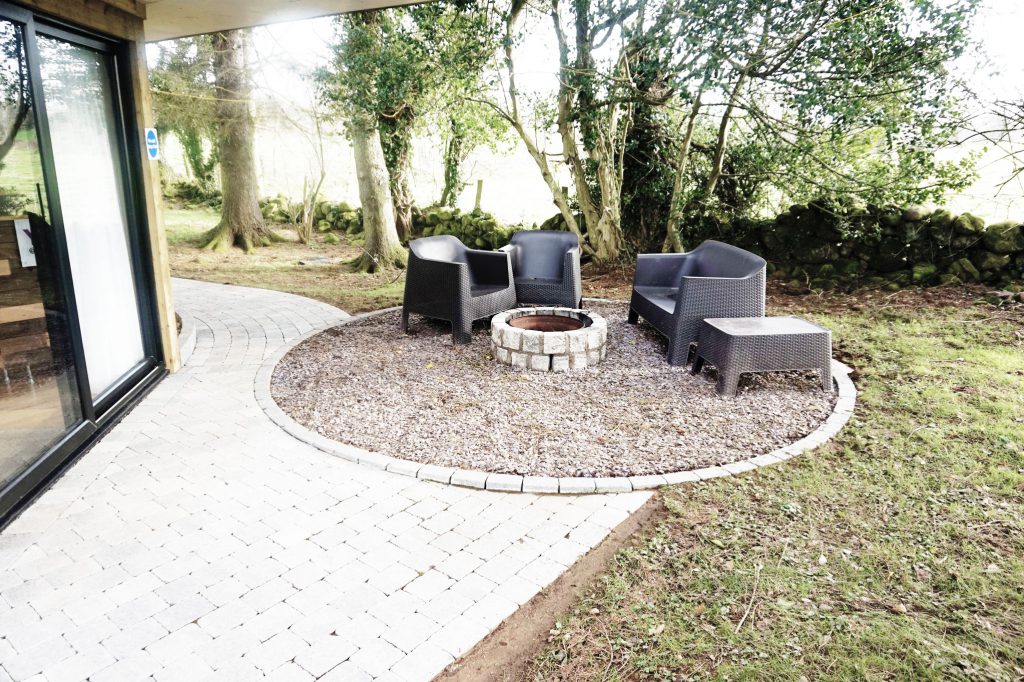 Also within the grounds of The Fairy Glen pay a visit to Jessie the Donkey who will be grazing in the field opposite the cabins and of course our two friendly red setters Marti and Gerry will always be around to pay you a visit, our beautiful dogs have the run of our beautiful setting, so please bear this in mine when booking with us.
During the summer months there will also be grazing cows and calfs who are super inquisitive and somewhat majestic in their behaviors.